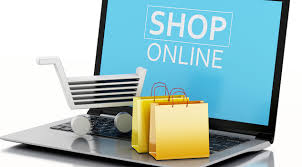 There is a trend developing in the small retailer community. As  business gets tougher and customer foot traffic declines, many small retailers are choosing to run a Store Closing Sale. But wait… they're not going out of business. They are simply changing their business model. Increasingly I am talking with small retailers who want to give up their brick and mortar location and move to a "online only" operation.
The reasons – you can save a lot of money if you don't have to pay the high rent associated with good retail locations, you're open 24/7 but you only have to staff it when you like and your primary market area is no longer limited to the 2-5 mile radius around your store.
For specialty or niche retailers it's much easier to find large numbers of buyers online, where they draw from customers all over the country and in some cases from all over the world who are interested in their particular niche.
So once again, the small retailer is adapting and changing. They've found a way to survive and compete. The only sector of the retail industry that continues to have sales gains during this current retail environment is the online retailers. It didn't take long for the small retailer to catch on.
"Store Closing Sale" might not be the sign of a small retailer in trouble. It could be the sign of one on the move – a move to the web.
VISIT: www.retailstoreclosing.com