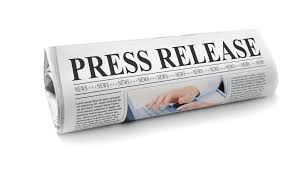 The Press Release is one of the most cost effective tools a retailer has in announcing their Store Closing Sale, Going Out of Business or Retirement Sale. It costs nothing and can create lots of interest in your Closing Sale and also lots of customer traffic. It is in fact free advertising.
Some of my clients have even been lucky enough to wind up being interviewed on the local evening news as a result of a press release they sent the station. Most news agencies are always looking for good human interest stories and jump at the chance to have timely local stories to air or publish.
When writing a press release remember that it is not an Ad. You should provide information about your store, its history, your experiences at the store, its connection to the community and the reason for conducting the Closing Sale. Keep it as positive as possible. Always provide contact information for them to follow-up with. Always send the press release prior to the start of the sale. With a little luck not only will you get coverage announcing your sale, you might get actual pictures and coverage the day the sale starts.
Below is an example of a front page article a recent client was featured in. It's the result of a one page press release.