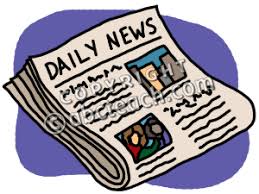 You hear it almost every day, "Newspapers are dying". And for the most part that's a true statement. Most people now get their news from cable TV or the internet. The daily newspaper gets thinner every day. In the current economy the multi pages of real estate ads and car dealer ads are no more. Classified ads are now on-line and ads on Craigslist are free. 
So how do you advertise your Store Closing Sale? There are lots of choices, but believe it or not, advertising in the right kind of newspaper still pays off. 
Running a "Store Closing Ad" in a local weekly paper still produces good response. If your weekly newspaper provides lots of editorial about local people and events, and has paid circulation, it's a pretty sure thing that it is still being read. But before you go out and sign-up to run your ad you need to make sure it covers your primary market area. That is an area that is usually a 2 – 5 mile radius of your store. 75% or more of your customers will live within that area. Any advertising outside that area is usually wasted. 
The larger your store or the more sparse the population, the farther the radius of your prime market area extends. 
Newspaper ads are not our first choice for advertising a Store Closing Sale, but they still are in the mix of the of media we use. Just a reminder – the newspapers we use are almost always local, weekly, paid subscription papers that do a good job of covering your primary market area.
chuckhaug@retailstoreclosing.com
520-305-9693